WHAT TO DO IN
TO CORUÑA
HOTEL A MIRANDA
WHAT TO DO IN CARIÑO, LA CORUÑA
With a broad range of travellers in mind, we have selected and designed a variety of experiences and excursion that will complement your stay perfectly.
We manage and coordinate all of the experiences; you only have to worry about having a great time! According to the duration of your stay and your interests, we're also happy to discuss bespoke itineraries.
A Miranda by boat
Sail under Europe's highest cliffs, navigating between the Cantabrian Sea and Atlantic Ocean.
1. CARIÑO, CABO ORTEGAL
We will sail alongside the 'Serra da Capelada' cliffs, 600m above sea-level (the highest in Continental Europe) and with roots tracing back to the separation of the Pangea supercontinent.
We will pass the 'Tres Aguillons': rock formations with a majestic character that have looked out to the Cantabrian sea for more than 1100 million years.
Estimated duration: 2.5 hours
Maximum group size: 5
Arrival / departurelocation: Puerto de Cariño
*Specific activities are subject to meteorological conditions.
2. Ría de Ortigueira
On the calmest days, the river's water creates spectacular reflections and offers a sense of total peace. This route will take us directly past the hotel, and we will see from the water the picturesque landscapes that surround it.
The river is a protected zone for birds (ZEPA), and so we might see some rare species, too!
Estimated duration: 2.5 hours
Maximum group size: 5
Arrival / departurelocation: Puerto de Cariño
*Specific activities are subject to meteorological conditions.
3. CARIÑO, O BARQUEIRO
 If you're passionate about sailing, this is the excursion for you. A whole-day excursion, following one of the most abrupt and imponent coastlines of the entire Iberian Peninsula.
We will leave early, eat on board, and return back to port as the sun falls. Mother nature (the weather!) will decide the precise form this trip takes, but the experience will be unforgettable either way.
Estimated duration: 8 hours
Maximum group size: 5
Arrival / departure location: Puerto de Cariño
*Specific activities are subject to meteorological conditions
A Miranda on foot
Untouched forests, kilometres of empty beaches and towering cliffs.
Explore this secret jewel in Galicia's crown on your own, or with local guides to understand at depth the history, geology, fauna and flora that makes Ortegal special.
Atlantic forests
The 'fragas del Eume' and the 'fragas de los Casas' represent two magnificent examples of the Atlantic oceanic forests. The former is the biggest oceanic forest in Europe and, as well as a virtually untouched vegetation, you'll be able to spot rare species like the long-eared owl, a civet cat, falcons and otters.
We propose a number of (combinable) routes:
1. ENCOMENDEIROS
Difficulty: 1
Distance: 7.5km
Guide: Free
Bicycle: Not appropriate
2. Ventureira
Difficulty: 1
Distance: 6km
Guide: Free
Bicycle: Not appropriate
3. Os Cerqueiros
Difficulty: 1
Distance: 6.5km
Guide: Free
Bicycle: Not appropriate
4. Altos del Fontardión
Difficulty: 3
Distance: 5.5km
Guide: Free
Bicycle: Not appropriate
Deserted beaches
Experience the pleasure of having a whole beach just for you. Cover sandy kilometres, spotted with untouched coves, and enjoy a refreshing bathe in the Atlantic Ocean as a deserved treat after your walk.
1. Morouzos
Ten kilometres on sand, passing an uninhabited island, various bird watching platforms, typical Galician dunes, wetlands full of life and a pine forest that has plenty of stories to tell.
A highly recommended walk for adventurers of any age and physical fitness.
Difficulty: 1
Distance: 10km
Guide: No
Bicycle: Not appropriate
2. Teixidelo
The only black-sand beach in the world that is not volcanic – to reach this jewel, you're going to have to work hard! It's only accessible by descending, on foot, the highest cliff in continental Europe.
Difficulty: 4
Distance: 5.3km
Guide: Recommended
Bicycle: Not appropriate
High cliff walks
1. Vixía Herbeira – Teixidelo
A demanding and comprehensive route. Enjoy a glacier cirque, a 50m cascade and the only non-volcanic black-sand beach in the world. We recommend that you make this trip with a guide, who can fill you in on the geological history of the route, as well as guarantee your safety. 
Difficulty: 4
Distance: 5.3km
Guide: Recommended
Bicycle: Not appropriate
2. Acantilados de O Picón
The cliff faces of Loiba don't stop at the famous 'prettiest bench in the world'. Following the coast, you will have a peaceful walk with breath-taking views.
If you fancy a swim and a little more adventure, there are paths down to the beach and the white sand.
Difficulty: 1
Distance: km
Guide: No
Bicycle: Not appropriate
A Miranda on the river
Enjoy our coasts from the water, whilst getting in some exercise, on board your sea kayak.
Choose between calm and scenic routes, in whatever direction the current takes us, or heading out to the open sea under the imposing Loiba cliff faces.
1. RIBERAS DEL RIO SOR
(high difficulty)
A route that covers all of the ría de O Barqueiro. The lower part runs close to the sea, with characteristics typical of the east. In contrast, the higher part of the route discovers the Río Sor. Crystal-clear waters with a variety of diverse aquatic bird species like herons, egrets, kingfishers, gulls, ducks and (correlimos??) cormorants make this a trip worth its challenge.
2. BARQUEIRO-BARES
(high difficulty)
A route that will take us from the port of O Barqueiro to the ancient Phoenician part of Bares.
From a series of coves that are inaccessible from land to unique views of the O Barqueiro and Bares towns, this is a route with plenty of views. To top it off, we will catch sight of the eastern face of the 'Caba de Estaca de Bares' (a cape) – the northernmost point on the entire Iberian Peninsula.
3. BARES-ESTACA
(high difficulty)
This trip starts at the Phonecian port of Bares and follows the entire eastern face of the 'Caba de Estaca'. We will head back through Estaca to reach the beach at Esteiro, O Barqueiro.
It offers views of both sides of the cape, its coves and the spots where the traditional Galician percebeiros do their work.
A Miranda by road
A Miranda is in the centre of the Ortegal province, Galicia, which covers some 400km2. Far from being a chore, the journeys required to reach some of the finest views in Galicia are an opportunity in themselves: explore and enjoy the spectacular fauna, flora and landscapes.
We've put together some different routes by road, that offer as much enjoyment in the drive as in the final destination.
1. ALDEAS MARIÑEIRAS
Small towns that have survived and conserved their identity over the years through an intimate relation with their rugged and stunning coasts. Stop off at some of the ports and taste Galicia's finest seafood in authentic and traditional restaurants.
Don't expect too much fanfare or etiquette, but the quality and freshness of these manjares del mar (sea delicacies) will be unforgettable.
2. LOS CABOS DEL NORTE
Cabo Ortegal and Estaca de Bares are two of the most striking lighthouses in Galicia. The most northern on the Iberian Peninsula, they mark the border between the Atlantic Ocean and the Cantabrian Sea.
Perched on towering cliffs, they have weathered thousands of storms and helped seafarers find their way for centuries.
3. ACANTILADOS
From the 'garita de Herbeira', a cabin that sits on the highest cliffs of continental Europe, look out to the immensity of the Atlantic Ocean. Don't forget, either, to catch a sunset from 'the prettiest bench in the world', on the nearby Loiba cliffs.
These are just two of the unmissable attractions that Ortegal offers.
.
SURF
We are lucky to be surrounded by ideal surf beaches (wave height??). The variety means that all conditions, tides and wind directions are an option.
Esteiro beach, in Mañón, consistent in the summer; Sant Antonio and A Concha beaches, in Espasante, for the calmest days, or Fornos beach, en Cariño, for stormy winter days. There's nearly always an option somewhere!
In addition, if you want to learn or improve, we offer surf courses that offer all of the necessary knowledge and skills for a complete introduction and progression according to your age, level and objectives.
.
BY HORSE
A unique way to connect with yourself and the surroundings through nature and animals.
We offer options for all levels of horse riders, whether that's passing through the forests, waterfalls and viewing platforms at every turn, or riding through the so-called 'foggy mountains' with wild horses in the 'Serra de Capelada'.
You can also enjoy a horse-riding class or visit a farm to interact with a range of different animals – just ask!
.
YOGA
Reconnect with calm and balance that a profound session that focuses on mobilising, toning and stretching the entire body. Wake your conscience through breath and give yourself the care and kindness that you deserve.
1. Hatha yoga
Para reconectar con la calma y el equilibrio interno a través de una práctica suave y profunda, en la que movilizamos, tonificamos y estiramos todo el cuerpo. Despertamos la consciencia en la respiración, con mucho mimo y amabilidad con nosotras mismas.
2. Yoga Nidra
A relaxing session to return us to our natural state of calm and happiness. Guided meditation through conscious relaxation – great preparation for restful sleep. 
A MIRANDA GOURMET
We want you to get to know the delicacies that our coast and land offer in the hands of the best professionals and in the most magical settings.
For this experience, we're fortunate to count on our friends from MAREA, a contemporary kitchen with the best local and seasonal products.
Chef Christian Santiago has designed a tasting menu exclusively designed for A Miranda guests.
We offer door-to-door transport services, so that you can enjoy the paired wines without a worry.
What do people say?
"The photos reflect a true likeness to the hotel. It's a very pretty and well-looked after place, with comfortable and clean bedrooms that have good views. The breakfast is great, and the service very attentive. We will be back, without a doubt!"
Amanda L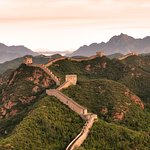 "It is a quiet, cozy, pleasant, super beautiful place full of very tasteful details. Very good breakfast and wonderful surroundings.
The staff is very friendly and makes you feel at home.
We loved it!"
Eba A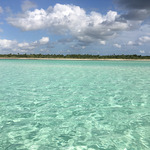 "We spent four fantastic days as a family at A Miranda. It is managed superbly. The owner takes personal charge to make sure that everything is perfect. The breakfasts are tasty, and the sea views are breath-taking. Very, very clean."
Rafael D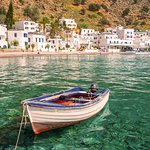 "A family-friendly, caring, clean and well-looked after hotel in precious surroundings. I would very much recommend it. Marisa, the landlady, is charming and attentive. Excellent breakfast. Ideal for a family trip. Very close to the beach. We will be back!"
Mónica F vega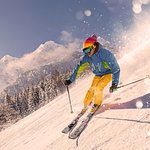 Previous
Next